Benzinga Partners With Chaikin Analytics On Enhanced Trading Ideas Categories
January 07,2019 10:57 AM EST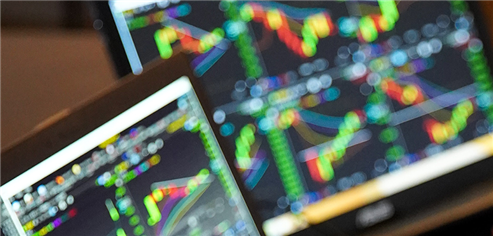 Detroit, MI, January 07, 2019 — Benzinga, the largest financial news vendor to North American brokerages, has unveiled its redeveloped Long Ideas news category and Short Ideas news category, powered by Chaikin Analytics' PowerPulse, PowerFeed and Mastering the Bear tools.
"Chaikin Analytics has partnered with Benzinga for the past three years. The relationship has deepened because we share a common goal of empowering investors and traders with differentiated, actionable information that leads to smarter, more profitable trading," said Marc Chaikin, Founder of Chaikin Analytics. "Benzinga never rests on their laurels and that''s why we are excited to be a partner in their relaunch of long and short news ideas."
The news categories, located in the dropdown menu under the "Ideas" section of Benzinga.com, provide readers with trading-related articles and insights on potential long and short stock candidates. This includes original reporting from the Benzinga newsdesk as well as analysis from across Benzinga's vast network of content partners.
"Benzinga has attracted more than 20 million monthly readers by cutting out noise to give our readers a clear sense of what's happened in the markets and why it matters," said Benzinga's director of operations Luke Jacobi. "We have long appreciated Chaikin's ability to deliver a similar value to their users. Chaikin's tools have an uncanny ability to distill complex market ideas into easy-to-consume insights."
About Chaikin Analytics
Founded in March 2011 by 40-year Wall Street veteran Marc Chaikin, Chaikin Analytics is a suite of stock research tools and portfolio management services built to provide traders, investors and advisors a directional edge. The centerpiece of Chaikin Analytics, the Chaikin Power Gauge stock rating, combines twenty of the most important factors that affect a stock's price movement, analyzes the data, and distills it into an easy-to-understand rating.
About Benzinga
Benzinga is a dynamic and innovative financial media outlet that empowers investors with high-quality, unique content coveted by Wall Street''s top traders. Benzinga provides timely, actionable ideas that help users navigate even the most uncertain and volatile markets – in real-time with an unmatched caliber.
Currencies