S&P Posts First 5-Day Streak Since Sept.
January 10,2019 4:33 PM EST

Under $0.25 Momentum Plays
, One Of Many Features Available On AllPennyStocks.com Pro.
Try It Free For 14 Days
!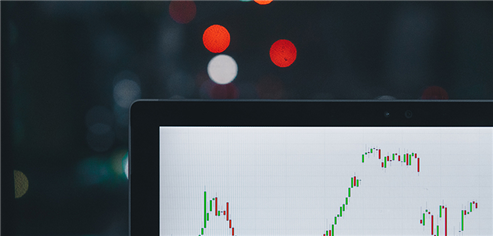 Stocks rose on Thursday, but gains were capped as disappointing holiday sales from Macy''s and a revenue guidance cut from American Airlines pressured retail and airline shares. Fear that the U.S. government shutdown might continue for a long time also weighed on stocks.
The Dow Jones Industrial Average gained 122.8 points to 24,001.92, as Boeing outperformed.
The S&P 500 triumphed 11.68 points to 2,596.64 - notching its first five-day winning streak since September — as the real estate and industrials sectors outperformed.
The NASDAQ Composite hiked 28.99 points to 6,986.07.
Macy''s shares tanked more than 18%— their worst day ever — after reporting its same-store sales grew by just 1.1% in November and December. The company also cut its earnings and revenue forecast for fiscal 2018.
Shares of Kohl''s fell 4.8% while Nordstrom declined 4%
Meanwhile, American Airlines fell more than 4% after slashing its revenue growth forecast for the fourth quarter. Shares of JetBlue Airways and Southwest Airlines both fell.
Boeing shares rose more than 2.5% after Morgan Stanley upgraded them to overweight, citing strength in the company''s commercial aerospace business.
The announcements from Macy''s and American Airlines came as the earnings season for calendar fourth-quarter 2018 is set to ramp up. J.P. Morgan Chase, Bank of America, BlackRock and Morgan Stanley are among the companies set to report next week.
Fourth-quarter earnings are expected to have risen nearly 15% on a year-over-year basis, but growth is expected to be much lower moving forward. According to Thomson Reuters, first-quarter earnings are forecast to rise as much as 3.9%
Thursday''s moves down took place after delegations from Washington and Beijing ended three days of trade negotiations in China on Wednesday. China''s commerce ministry said Thursday the negotiations were extensive and had helped set up a foundation for further talks.
This week''s face-to-face meetings were the first to take place since U.S. President Donald Trump and Chinese President Xi Jinping agreed to a 90-day truce last month.
If both sides are unable to secure a comprehensive trade agreement by March 2, Trump has said he plans to raise tariffs to 25% from 10% on $200 billion worth of Chinese imports.
Prices for the benchmark for the 10-year U.S. Treasury were slightly lower, raising yields to 2.73% from Wednesday''s 2.72%. Treasury prices and yields move in opposite directions
Oil prices gained 17 cents to $52.53 U.S. a barrel.
Gold prices were down $4.70 to $1,287.30 U.S. an ounce.
Currencies