Markets Shoot Higher by Noon
March 15,2019 12:11 PM EST

Penny Stock Picks, Daily Trade Ideas, Market Commentary & More
. Invest Like A Pro – AllPennyStocks.com Pro,
Free For 14 Days
!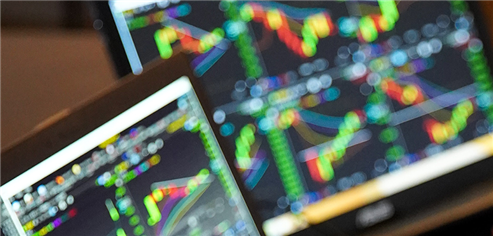 Stocks rose on Friday as investors cheered renewed optimism on the U.S.-China trade front. Wall Street also headed for strong gains for the week.
The Dow Jones Industrial Average ballooned 149.64 points 25,859.58, as Boeing shares turned around to trade 1.5% higher.
The S&P 500 recouped 14.61 points to 2,823.09, on gains in the tech and materials sectors
The NASDAQ Composite gained 63.95 points to 7,694.86, on tech strength
Equities headed for strong weekly gains on Friday as the S&P 500 and NASDAQ Composite were up more than 2% each through Thursday''s close. The Dow was up 1%, lagging its large-cap counterparts as steep losses in Boeing weighed on the 30-stock index.
This week''s gains were largely led by tech shares, as the sector surged 4%. The tech sector also became the best-performer of 2019. Nvidia is the best-performing stock in the sector, rising more than 12% while fellow semiconductor stocks like Broadcom and Lam Research also rose sharply this week.
AT&T shares rose 1% after Raymond James upgraded the telecommunications giant to outperform from market perform, citing an attractive valuation relative to rival Verizon.
Semiconductor shares rose broadly on Friday, as Broadcom shares led the gains, rising more than 9% after the company reported better-than-expected quarterly earnings.
Chinese Vice Premier Liu He spoke via telephone with U.S. Treasury Secretary Steven Mnuchin and U.S. Trade Representative Robert Lighthizer, Xinhua news agency reported Friday.
The news comes after reports Thursday that Chinese negotiators suggest combining a state visit to the U.S. with the signing of a trade deal. Beijing wants a deal to be fully ironed out before President Xi Jinping meets with U.S. President Donald Trump.
Prices for the benchmark 10-year U.S. Treasury rose sharply, weighing yields to 2.6% from Thursday''s 2.63%. Treasury prices and yields move in opposite directions.
Oil prices down 21 cents to $58.40 U.S. a barrel.
Gold prices gained $7.30 to $1,302.40 U.S. an ounce.
Currencies