Stocks Close Week on Up Note
December 06,2019 4:31 PM EST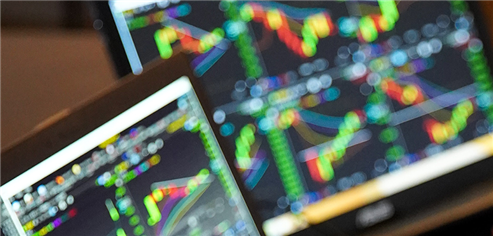 Stocks surged on Friday on the back of U.S. jobs growth that easily topped analyst expectations as Wall Street wrapped up a choppy week of trading.
The Dow Jones Industrials screamed higher 337.01 points, or 1.2%, to close at 28,014.80
The S&P 500 jumped 28.48 points to 3,145.91
The NASDAQ hiked 85.83 points, or 1%, to 8,656.53
Shares of 3M led the Dow''s strong gains, rising more than 4%. The energy sector was the best performer in the S&P 500, jumping 2%. Industrials and financials rose more than 1% each.
Google-parent Alphabet closed 0.9% higher and hit an all-time high. Apple shares also reached record levels, gaining 1.9%. Goldman Sachs shares jumped 3.4%.
The S&P 500 came into the session down 0.7% for the week, but Friday''s strong gains helped the index recover those losses. The Dow and NASDAQ each entered Friday trading down more than 1% week to date. They were only down 0.1% each for the week after the session began.
Stocks also closed just below their record highs reached Nov. 27. The S&P 500 was just 0.3% away from hitting an all-time high. The Dow and NASDAQ are both 0.6% off their records.
The U.S. Labor Department said the economy added 266,000 jobs in November. Economists polled by Dow Jones expected a gain of 187,000. The unemployment rate fell to 3.5%, matching its lowest level since 1969.
Friday''s report comes as investors grappled with mixed signals on the U.S.-China trade front this week. China started off the week saying it wants tariffs to be canceled as part of a "phase-one" trade deal. President Donald Trump later said he could hold off on any deal until after the 2020 U.S. election.
Prices for the 10-Year U.S. Treasury sagged, raising yields to 1.84% from Thursday''s 1.80%. Treasury prices and yields move in opposite directions.
Oil prices recaptured 59 cents at $59.02 U.S. a barrel.
Gold prices descended 18 dollars to $1,465.10 U.S. an ounce.
Currencies