Fed Says No More Rate Hikes, Stocks Fall
March 20,2019 4:25 PM EST

Penny Stock Picks, Daily Trade Ideas, Market Commentary & More
. Invest Like A Pro – AllPennyStocks.com Pro,
Free For 14 Days
!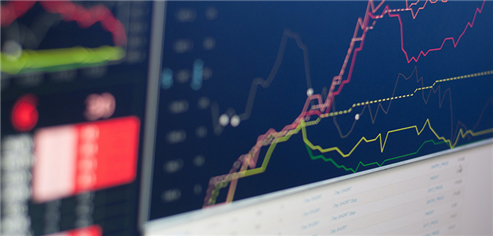 Stocks closed mostly lower in New York, after the Federal Reserve''s latest monetary-policy announcement dragged Treasury yields lower, pushing bank shares down.
The Dow Jones Industrial Average slumbered 141.71 points to end Wednesday''s session at 25,745.67, as Goldman Sachs weighed most heavily
The S&P 500 sagged 8.34 points to 2,824.23
The NASDAQ Composite came out of its hole and actually gained 5.02 points to 7,728.97
The Fed brought down its 2019 rate-hike forecast to no increases down from two hikes. The central bank also indicated it intends to end the reduction of its massive $4.2-trillion balance sheet by September. However, the Fed also trimmed its economic growth forecast for 2019.
Banks also saw their share of losses, as Goldman Sachs declined 3.5% while Bank of America, Morgan Stanley, J.P. Morgan Chase and Citigroup all fell more than 2%.
FedEx shares fell more than 3% after CFO Alan Graf warned in the company''s quarterly report that "slowing international macroeconomic conditions and weaker global trade growth trends continue, as seen in the year-over-year decline in our FedEx Express international revenue."
That warning was followed by UBS CEO Sergio Ermotti saying this is one of the worst first-quarter environments ever as investment banking revenue falls about a third from the year-earlier period. Meanwhile, German auto maker BMW said its earnings could fall significantly in 2019 and added it will cut $13.6 billion in costs.
Prices for the benchmark 10-year U.S. Treasury gained sharply, lowering yields to 2.53% from Tuesday''s 2.61%. Treasury prices and yields move in opposite directions.
Oil prices regained $1.09 to $60.12 U.S. a barrel.
Gold prices regained $7.70 to $1,314.20 U.S. an ounce.
Fed Says No More Rate Hikes, Stocks Fall
Currencies