Dow Ends Win Streak at 8
September 16,2019 4:26 PM EST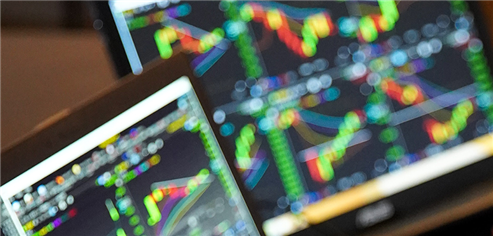 Stocks fell on Monday amid fears that a surge in oil prices following an attack in Saudi Arabia could slow down global economic growth.
The Dow Jones Industrials dumped 142.7 points to 27,051 – to its lows of the day, the first decline in nine days for the Dow, which had climbed back to within 1% from a record on Friday.
The S&P 500 let go of 9.43 points to 2,997.96.
The NASDAQ Composite gained some ground toward the breakeven point, but still finished negative 23.17 points to 8,153.54
The major indexes posted solid weekly gains last week and closed in on record highs set in July. Through Friday''s close, the Dow and S&P 500 were both about 0.7% below their all-time highs while the NASDAQ was nearly 2% away from its record.
General Motors shares fell 4.3% after the United Auto Workers union went on strike after contract talks between the two entities broke down. Higher gasoline prices could also potentially hurt sales.
Airlines JetBlue Airways and United Airlines dropped at least 2.8% each while American Airlines lost 7.3%. Devon Energy skyrocketed more than 12% while Marathon Oil jumped 11.6%. Dow members Exxon Mobil and Chevron rose more than 1% each.
Sentiment was also depressed after China''s industrial production fell to a new 17½-year low. Production rose 4.4% in August while analysts expected a gain of 5.2%. The industrial-production slowdown came as China and the U.S. remain embroiled in a trade war.
Prices for the benchmark 10-year U.S. Treasury gained territory, lowering yields to 1.85% from Friday''s 1.91%. Treasury prices and yields move in opposite directions
Oil prices popped $7.19 to $62.04 U.S. a barrel.
Gold prices hiked $5.90 to $1,505.40 U.S. an ounce.
Currencies