Stocks Continue at Record Levels, Dow Courts 28K
November 15,2019 4:26 PM EST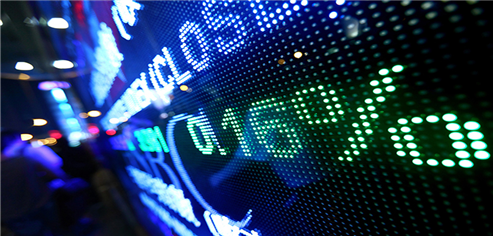 The Dow Jones Industrial Average hit a fresh record high on Friday after White House economic advisor Larry Kudlow said China and the U.S. were getting close to reaching a trade deal.
The blue-chip index roared ahead 207.12 points to 27,989.08
The S&P 500 jumped 23.83 points to another record, at 3,120.46
The NASDAQ surged 61.81 points to 8,533.47, also an all-time high.
The Dow notched its fourth week of consecutive gains, rising 1.2% in that time. The S&P 500 advanced 0.9% for the week, posting its sixth straight weekly gain. That''s the longest streak for the S&P 500 since 2017, when it climbed for eight straight weeks. The NASDAQ rose for a seventh consecutive week, advancing 0.8%.
Trade-sensitive names such as Caterpillar, Boeing, Apple and Micron Technology all rose at least 1.2% on Friday. Gold, meanwhile, fell as safe-haven assets pulled back broadly.
Health care stocks also rose more than 2% after the Trump administration released a plan that would force hospitals and insurance companies to disclosed the rates they negotiated. UnitedHealth, Humana and Danaher were all up more than 4%.
Kudlow, the National Economic Council director, said Thursday that a deal between the two nations was approaching, highlighting constructive discussions with Beijing. His comments came after multiple reports suggested both sides were at loggerheads over the terms of a phase one trade agreement.
Investors also digested mixed data on the U.S. consumer. Retail sales grew by 0.3% in October, topping an estimate of 0.2%. However, the data also showed big-ticket purchases dropped last month.
Prices for the 10-Year U.S. Treasury lost ground, raising yields to 1.83% from Thursday''s 1.81%. Treasury prices and yields move in opposite directions
Oil prices took on $1.01 to $57.78 U.S. a barrel.
Gold prices fell $6.10 to $1,467.30 U.S. an ounce.
Currencies