Dow Rises in Wobbly Session Thursday
December 13,2018 4:23 PM EST

Penny Stock Owns Property Potentially Similar to Historical World Class Project. Click For More Details.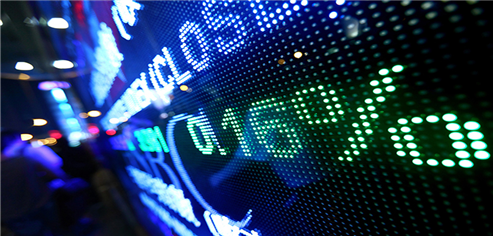 Stocks seesawed on Thursday while investors digested new developments in the ongoing U.S.-China trade war and Wall Street''s volatile week approached its end.
The Dow Jones Industrial Average gained 70.11 points to 24,597.38, after alternating between gains and losses throughout the day. A sharp rebound in General Electric contributed to the early rise in equities.
The S&P 500 let go of 0.53 points to 2,650.54
The NASDAQ dropped 27.98 points to 7,070.33, as Amazon and Alphabet gave up their initial gains.
General Electric shares jumped more than 7% after J.P. Morgan analyst Stephen Tusa, a longtime bear on the company, upgraded GE. The analyst cited a more "balanced risk reward at current levels."
Market participants are gradually becoming more optimistic about the prospect of the U.S. and China reaching a comprehensive trade agreement. It follows a flurry of news this week pointing to cooling tensions between the two global powers.
On Wednesday, media reports circulated that Chinese state-owned companies had at least 500,000 tons of U.S. soybeans. It was the first major U.S. soybean purchases in more than six months, and the clearest sign to date that China plans to step up efforts to support its slowing economy.
Prices for the benchmark for the 10-year U.S. Treasury were lower, raising yields to Wednesday''s 2.91%. Treasury prices and yields move in opposite directions
Oil prices jumped $2.02 to $53.17 U.S. a barrel.
Gold prices retreated $2.90 to $1,247.10 U.S. an ounce.
Currencies